EZbank Support
Please visit this page as often as you'd like for additional information and support for EZbank online banking.
Get The Information You Need
EZbank and Mobile Banking Notes
EZbank/Mobile Banking - Popmoney:
Some members have reported a 'locked status' in their Popmoney account after submitting a transaction via Popmoney for the first time. It appears on some first time transactions, Popmoney is not properly recognizing a member's account, and is causing Popmoney access to be locked as a security measure until the account is verified. If this occurs for you, please contact the Credit Union, as we will be able to verify your account with the Popmoney team. Thank you for your patience while we research this issue.
Please note that even if your Popmoney account is locked, you should still have access to EZbank online banking, bill pay, and mobile banking.
Mobile Banking - Mobile Deposit:
To perform a Mobile Deposit, you must have a UMassFive checking account, be enrolled in EZbank Online Banking, and have our Mobile Banking App downloaded.
Once you have confirmed you have these items, please use the following instructions:
Sign your check, and below it, write "Via Mobile Deposit"

Log into your UMassFive Mobile Banking App.

Click 'Deposit'. Then click 'Deposit Check'.

Select checking account to deposit check into, and type in the check amount.

Continue to follow steps to deposit check into your checking account.
Please note that deposits made after 3pm will be made available by 7:30pm on the next business day.
Additional Support Information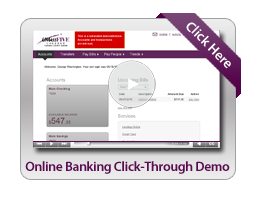 Need further assistance? You can also call us at 413-256-5500 for support during normal business hours.
Features
As always, for questions or assistance, contact a friendly UMassFive representative today!